Summer Dance Classes at NCCC Saranac Lake
SARANAC LAKE – North Country Community College is offering summer dance classes, led by a veteran dance instructor, at the college's Saranac Lake campus for just $10 per person, per class.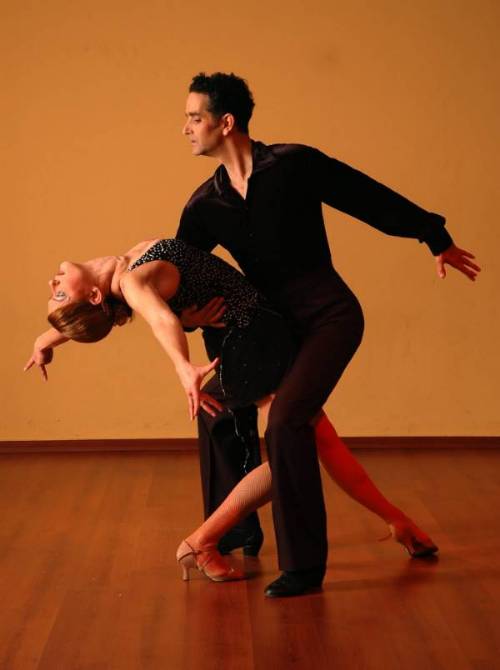 Intro to Social/Club Rhythm Ballroom Dances focuses on the rhythm style dances: Merengue, Salsa/Mambo, Cha Cha, Rumba, Swing (triple-step and jitterbug) and Hustle. Dance frame, dance styling, music identification, and how to perform each dance at a club will all be covered.
The classes will be taught in eight sessions: July 9, 11, 16, 18, 23, 25, and 30, and Aug. 1. Each session runs from 4:30 p.m. to 5:30 p.m. at River Street Hall, Room 301.
These classes will be taught by Chad Czelusniak-Serviss, a business program instructor for the college who also has more than 30 years of performing arts experience. Chad is a Certified Associate Bronze and Full Bronze Dance Instructor through the Arthur Murray Dance School, where he won the Second Place Rising Star Award. Chad has owned his own dance studio in the past, and has taught dance locally at the Lake Placid Center for the Arts. Additionally, Chad has performed in many stage and theater productions, including the role of Rat King in the Proctors Theatre production of The Nutcracker, Pajama Game, Side by Side, and many more.
Participants can register for the entire series by contacting the NCCC Registrar's Office at 518-891-2915 ext. 1689. To drop-in for a single class, register and pay (cash or check) with the instructor at the start of the class. Dance shoes or non-rubber soled dress shoes are recommended.