Dumont Named Saints Men's Basketball Coach
April 28, 2022
Saranac Lake -- North Country Community College Athletic Director Chad LaDue is proud to announce that Jerrad Dumont has been named the 13th head coach for the Saints Men's Basketball program.
Dumont is no stranger North Country's athletic department, having spent the last 13 seasons at the helm of the Women's Basketball program. Dumont resurrected the women's team in 2008 and by 2011 the Saints were ranked in the National Junior College Athletic Association (NJCAA) polls.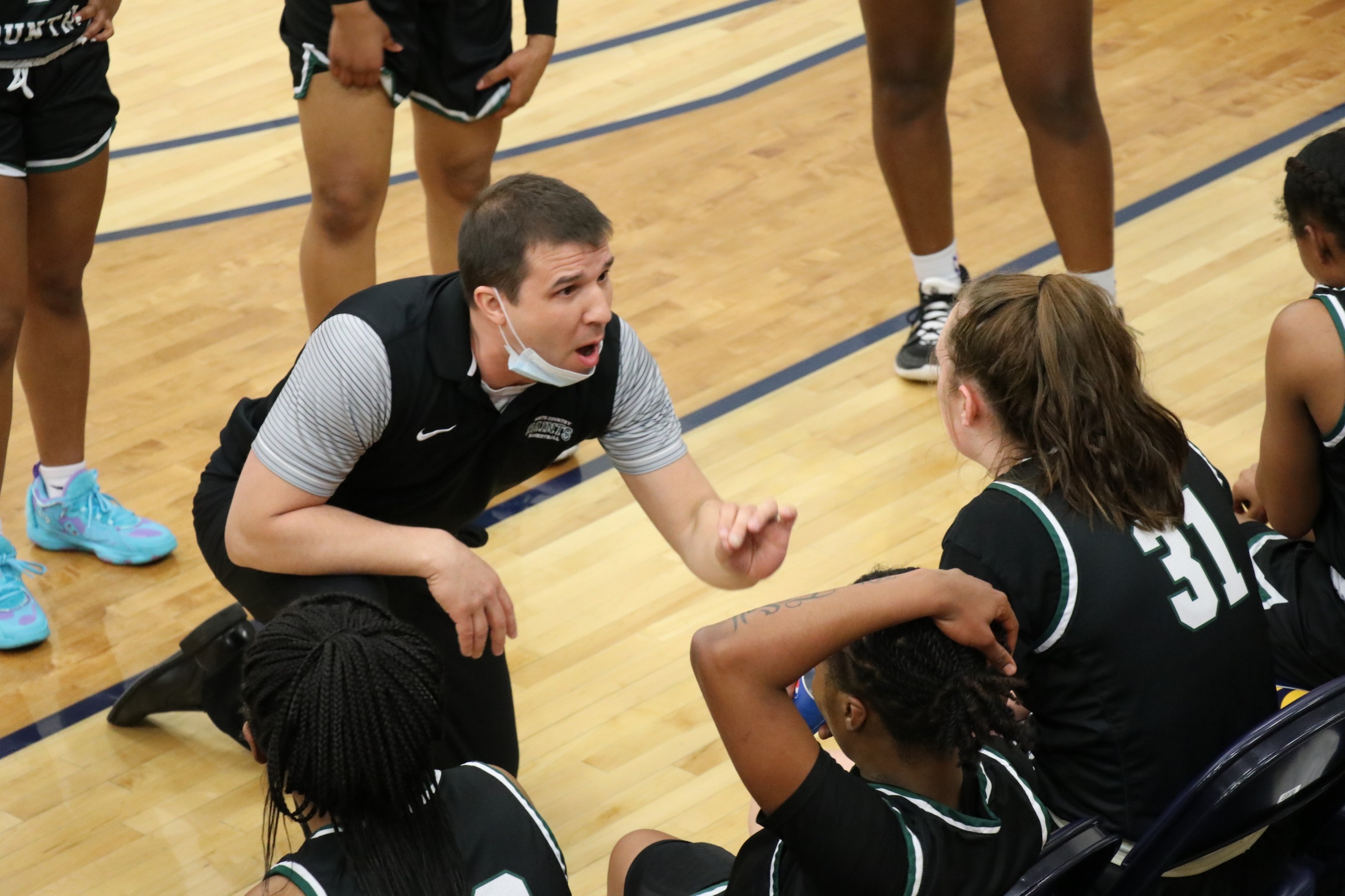 The last three seasons (excluding the cancellation of the 2021 season due to Covid-19), Dumont led the women's team to three appearances in the NJCAA Division III National Tournament, and a record of 78 wins to a mere 12 losses. The Saints finished third in the nation in 2019 in their first NJCAA Tournament appearance. Coach Dumont and the women's team were in Rockford, IL in 2020 when Covid-19 shuttered all NJCAA and NCAA athletics for the remainder of the year. The Saints returned to nationals again in 2022 and finished fifth at the Division III Tournament in Rochester, MN.
Dumont, the six-time Mountain Valley and five-time NJCAA Region III Coach of the Year, hopes to bring the same success to the men's program. "I really hope to bring in quality student-athletes to the men's program at North Country with the hopes of winning a regional championship," Dumont said.
Coach Dumont was a two-sport standout athlete for the Saints in 2003-05. After earning his Associate's Degree, he transferred to SUNY Plattsburgh. As a two-year starter for the Cardinals, Dumont's leadership and hard work helped led the team to two SUNYAC Championships and two national berths in both seasons he was at Plattsburgh.
"I am so proud to have Jerrad lead a program as a legacy," LaDue said. "He recruits hard and holds his players accountable, which has been a key to his program being successful."
Coach Dumont and his wife Tiarra live in Saranac Lake with their three children; Kameron 9, Melia 5, and Grey, 3.