NCCC Hosts Live Virtual Commencement Celebration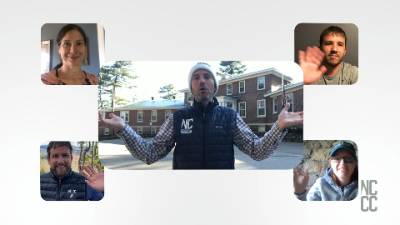 SARANAC LAKE – North Country Community College held a Live Virtual Commencement Celebration on Zoom on Saturday, May 16, 2020.
The virtual ceremony, available online at www.nccc.edu/commencement-2020, provided an opportunity for the college community, and those who joined online, to acknowledge and cheer North Country's 280 graduates from 25 different programs across the college's three campuses: Malone, Saranac Lake and Ticonderoga. More than 240 people were logged into the Zoom session and were able to send congratulatory chat messages to each other as they watched the presentation.
"While our druthers would have been to be together, the fates had different ideas," President Joe Keegan said in his opening remarks. "But while spatially distant, you are still here with us in spirit."
Following the president's remarks, Board of Trustees Chairman Steve Reed delivered a message to the Class of 2020.
"The virus and those people combined have worked to make you tougher, have helped you to learn to adapt and have gotten you ready to face decades where the unexpected and uncertainty is the only certainty," Reed said.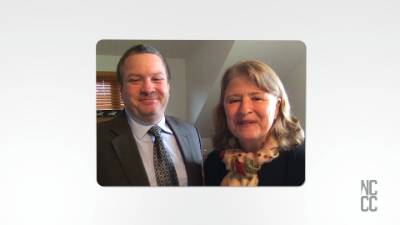 This year's Commencement Speakers, Jon and Pat Erickson, then took center stage, offering remarks from their home in Burlington, Vermont. Jon and Pat are both members of the NCCC Class of 1989 who met while attending the college. Pat is the Associate Dean for the College of Agriculture and Life Sciences at the University of Vermont. Jon is the Blittersdorf Professor of Sustainability Science and Policy at UVM.
"No matter where your journey takes you next, you will always have a home at North Country Community College, our wonderful small college in the Adirondacks that gave so many of us a leg up on our next adventures," Jon Erickson said.
"We wish you each good health, great success and everything good that is surely coming next for you," Pat Erickson added.
Following Jon and Pat's address, President Keegan paid tribute to Bob Brown, a long-time Social Sciences faculty member at North Country who had passed away earlier in the week.
"While no longer with us in the physical form, Bob's good will, humor, dedication and love of North Country will live on," he said. "Our hearts go out to his wife, Pat, in this moment of sadness."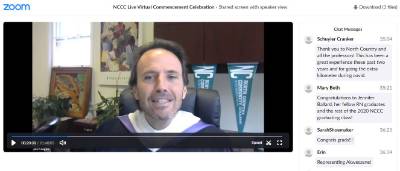 The next part of the Commencement Celebration focused on a series of awards to students, faculty and staff that were presented by the Chancellor of the State University of New York. This year, North Country CC has five award winners:
Student Excellence: Schuyler Cranker, AS Liberal Arts: Math/Science

Excellence in Classified Service: Jessica Martin

Excellence in Professional Service: Lisa Symonds

Excellence in Scholarship and Creative Activities: Dr. Stacey Mascia-Susice

Excellence in Teaching: Lee Susice
President Keegan then introduced a special message to the Class of 2020 from the college faculty and staff that was produced by Great Range of Saranac Lake.
"We hope it expresses how we feel about all of you, our graduates, the challenges you've had to overcome, and the success you've found," Keegan said.
The president then introduced this year's Grand Marshal, Dr. Judy Steinberg, who joined the ceremony live from her home in Saranac Lake. Dr. Steinberg, who is retiring this year, presented the Class of 2020, after which President Keegan saluted her for her commitment and dedication to the college.
A Slideshow of Honors came next, in which slides were presented showing each graduate's name, in some cases their photo, their degree or certificate, and any awards and special recognition. As the slideshow played, viewers posted messages in the chat celebrating and congratulating each graduate.
"Students…congratulations!" President Keegan said at the close of the celebration. "While we could have never dreamed that this would be the way we would mark this accomplishment, we have to believe none of us will forget it."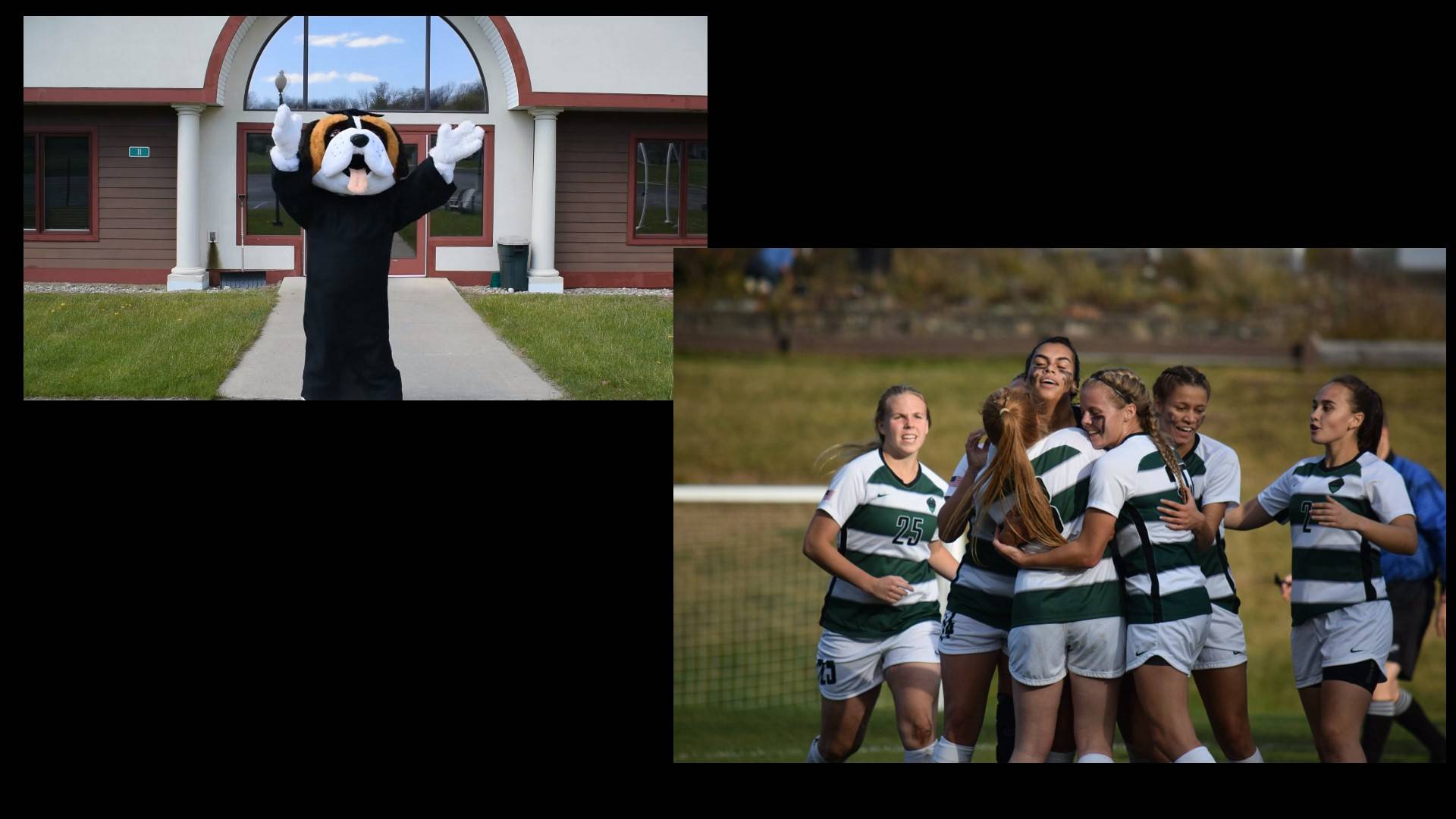 The Commencement Celebration closed with a visit from an old friend and a collection of images of the college's students and faculty.
A full recording of this live event, and each piece of content that was produced for the ceremony, are posted on the college's website at www.nccc.edu/commencement-2020. A full listing of student awards is also available online at www.nccc.edu/student-life/studentawards.