Transfer Degrees
Thinking of starting or continuing your pursuit of a 4-year college degree? Looking for a flexible class schedule and a more affordable way to get started? If so, then North Country Community College transfer-ready Associate of Arts and Science degrees are exactly what you're looking for.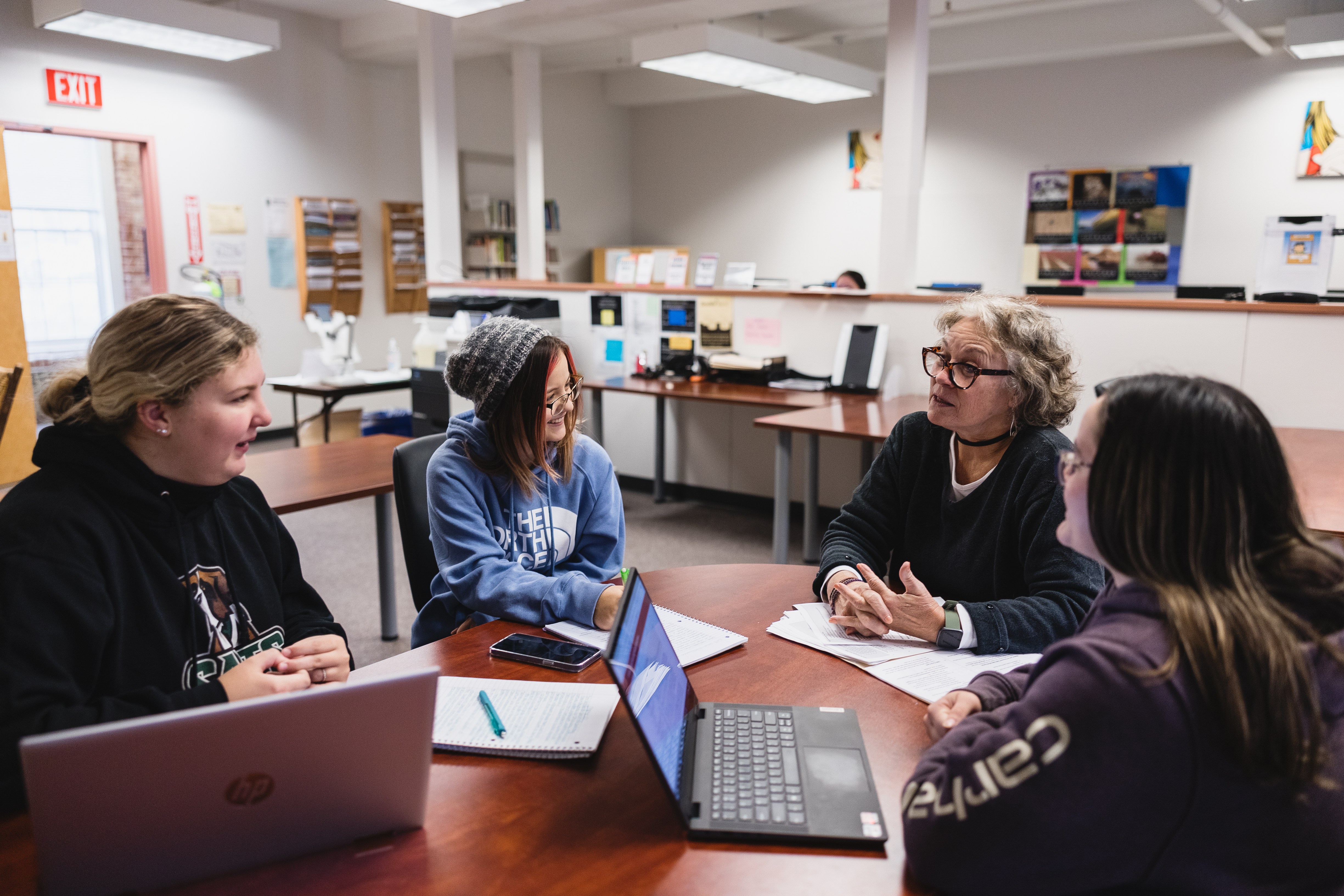 You can prepare yourself for anything by completing a general associate's degree in Liberal Arts, or you can get a head start on your career by focusing on your interests from the beginning.
We have degree programs and tracks in Business Administration, Cybersecurity and Digital Forensics, Healthcare Administration, Early Childhood Education, Humanities and Social Science, English, Math and Science, Health Science and Psychology. You can also get your Teaching Assistant certificate.
No matter which program you're in, our broad-based curriculum means you'll develop skills in communication, critical thinking and reasoning that will help create your foundation for moving on to a four-year college, or for entering the workforce.
North Country has transfer agreements with all of its 64-campus SUNY system, the nation's largest - you'll find yourself ideally positioned to complete your education. You're guaranteed admission into a bachelor's degree program at another SUNY institution if you successfully complete your degree at North Country.
Many scholarship opportunities are still available for new incoming students.
We'll support you throughout your journey and will help you when it's time to transfer. Reach higher, and own your future, starting today!
TRANSFER SPOTLIGHT
Schuyler Cranker

Hometown: Saranac Lake

Year graduated: 2020

Degree: Liberal Arts & Science: Math and Science

Campus: Saranac Lake and online

Currently studying: Biotechnology at the University at Buffalo

Why did you decide to enroll at North Country?
NCCC was a close, affordable option that would not sacrifice the quality of my education. Additionally, it allowed me to have a more personal experience for the first two years of my higher education.
What was your experience like here as a student? How were the classes? How were the instructors?
I had a fabulous experience. The class sizes were a perfect balance of size, not too big or too small, and varied experiences from both the instructors and my peers. The instructors were all knowledgeable and eager to teach, and the unique setting of NCCC allowed them to provide a much more personal experience.
How did your education at North Country prepare you for what came after, and what you're doing now?
North Country, in addition to my diploma, provided me people skills for a high education setting, the chance to learn from people of many different backgrounds, and the ability to remain organized with the new online component that is unanimous with most all courses nowadays.
Would you recommend North Country to someone? Why?
Absolutely. NCCC was hands down two of the best years of my education. They were able to provide me a quality education, at an affordable price, in a smaller more personable setting, all while surrounded by people of varying backgrounds and experiences.