NCCC Board Welcomes New Student Trustee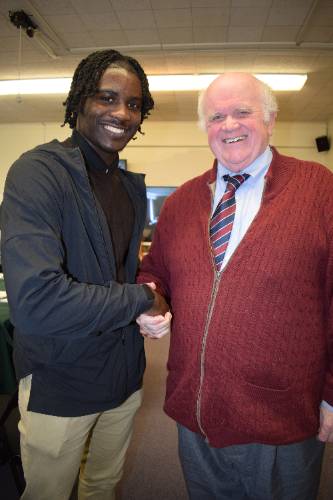 SARANAC LAKE – Vondell Livingston took the oath of office Friday as the new student representative on the North Country Community College Board of Trustees.
A second-year student in the college's Sports and Events Management program, Livingston was elected to the student trustee post by the college's student body. Board of Trustees Chairman Steve Reed welcomed Livingston to his first meeting on Friday.
Originally from Upper Marlboro, Maryland, Livingston is captain of the college's men's basketball team. He also works in the Student Life Office as a work-study with the college's assistant director of student life.
In his free time, Livingston enjoys playing sports, being with his family and hanging out with close friends back home.