Massage Therapy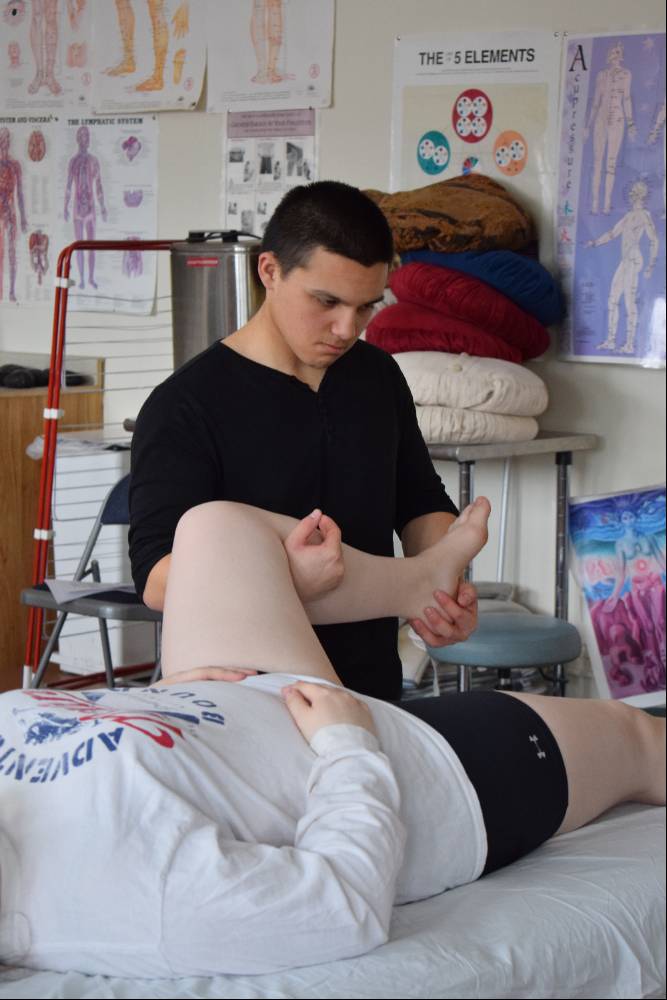 If any career calls for hands-on experience, it's Massage Therapy. And our program at NCCC offers plenty of that. You'll have a chance to serve clients from the college and local community in our own student-run massage clinic located on the Saranac Lake campus, as you complete the 150 hours of real-world practice required for state licensure.
Your training includes classes in anatomy and physiology, psychology, pathology, kinesiology (the study of the mechanics of body movements), and massage, both Eastern and Western methods and techniques. When you graduate, you'll have the tools to help clients relieve pain and stress and rehabilitate injuries - while facilitating their growth and well-being.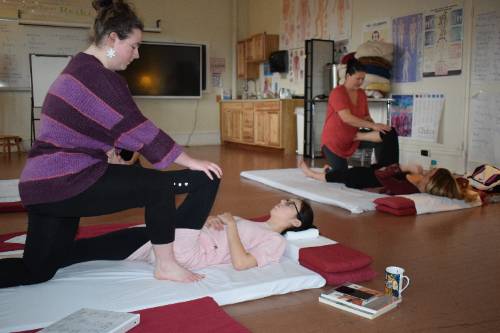 NCCC's massage therapy program is registered and approved by the New York State Education Department. Graduates will be qualified to take the state's massage therapy licensure exam and also the national certification exam, which is accepted in the majority of states across the country. Our Student Clinic mirrors the privacy and comfort you will find as a professional massage therapist after graduation.
Explore some of our Massage Therapy courses
*Mandatory Professional Licensure Disclosures:
SUNY's academic programs leading to licensure or certification are carefully designed to meet and exceed New York state requirements. Other states frequently have their own requirements, so if your goal is to practice in another state we encourage you to work with the Massage Program Director to see what each state requires. Please click here for more information regarding state licensure requirements.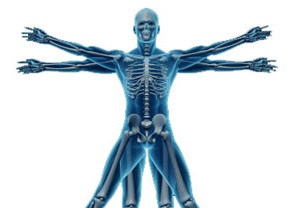 HED 150
Somatic Kinesiology - 3 credits
Somatics is the field that looks at the human body as directly experienced from within. Kinesiology is the study of human movement. This course utilizes our proprioceptive (self-sensing) capability as a means for investigating the movement systems of the body including posture, locomotion, and respiration. We will examine the role of stress and trauma in the etiology of loss of function and postural decline often mistakenly attributed to aging. The practical-experiential portion of this class will explore methods of sensory-motor training designed to prevent or reverse the loss of voluntary control of neuromuscular function at the heart of negative aging, non-pathological chronic pain and a variety of functional illnesses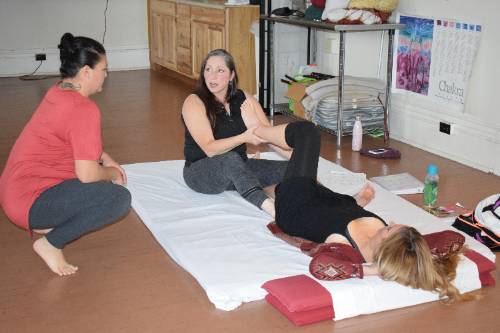 MAS 121
Eastern Massage II - 4 credits
This course will focus on Ayurvedic Medical Science, an ancient science of self-healing and natural preventative health maintenance. Students will learn Indian and Thai philosophical principles as they relate to the practice of Thai Massage. They will learn how to apply the basic principle that all living beings have the five elements of nature within them. An introduction to the hands on practice of Thai Massage and benefits and contraindications for treatment will be explored and practiced (Prerequisite: MAS 120)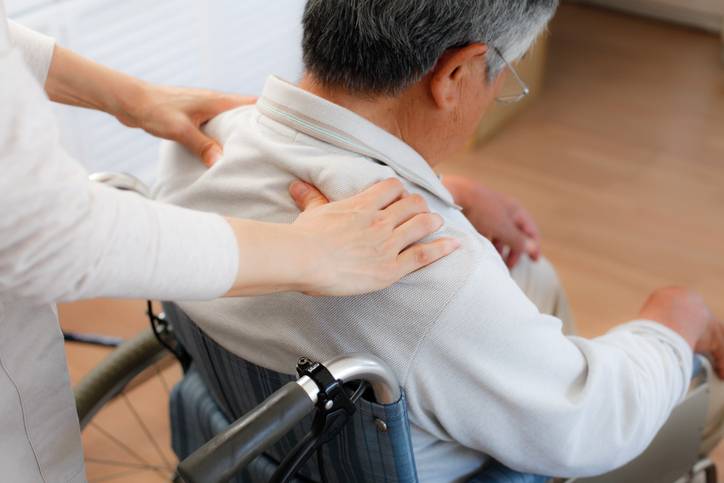 MAS 111
Western Massage II - 4 credits
This course is a continuation of Western Massage I moving on to broaden and refine the practice of Swedish relaxation massage including passive range of motion facilitation, therapeutic use of thermal modalities, and development of a client-centered treatment plan. Students will learn precautions and methods for working with diverse client populations such as the frail elderly, pregnant, functionally challenged, and others with special needs. Students will continue an in depth study of living anatomy including the use of palpation and postural observation as assessment techniques. In addition students will learn theories, techniques, and applications for on-site chair massage, zone therapy, and foot reflexology.
Massage Clinic Telephone: 518-354-5232

Massage Therapy Alumni Spotlight
---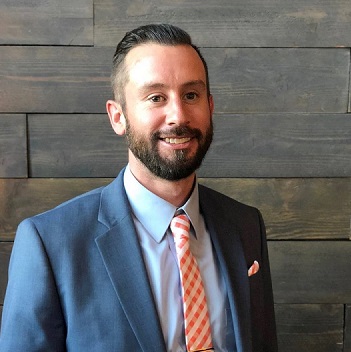 Name: Wayne Chase III
Degree: AAS Massage, 2016
Hometown: Saranac, NY
Current Position: Massage Therapist, Ideal Athlete Chiropractic
Clientele and Massage Focus: Anyone with acute or chronic pain looking for relief and ways to treat themselves for better overall wellness.
Why I Chose NCCC: The idea of a small community college appealed to me for the personal experience that you just don't get at a large university.
Meet more Massage Therapy alumni
---