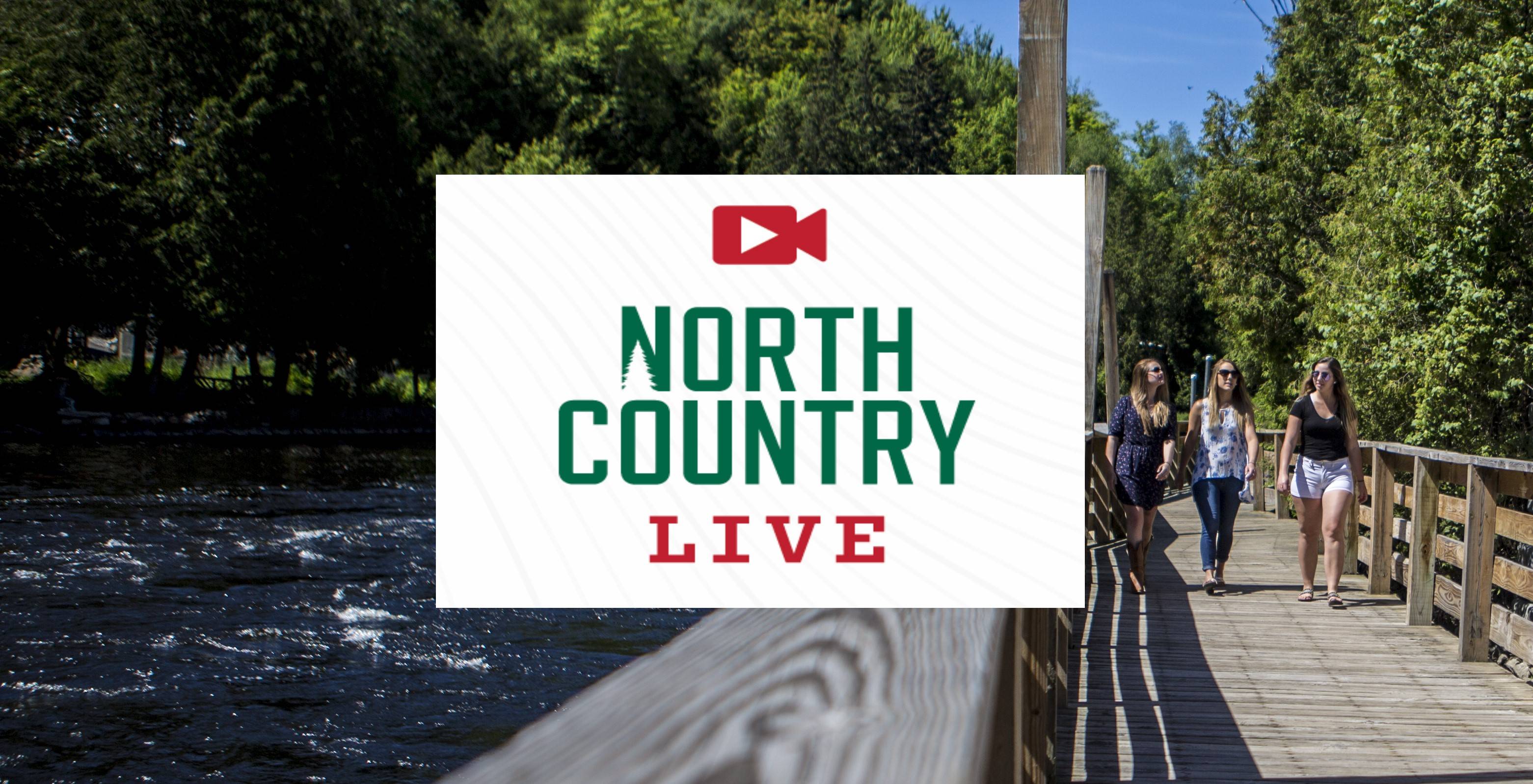 NORTH COUNTRY LIVE: Spring Series
History, Environment, Outdoor Recreation sessions planned via Zoom
North Country Live returns Feb. 11 with a new slate of exciting and timely programs focused on outdoor recreation, environmental issues, local history and other topics.
The upcoming edition of North Country Live will feature the following sessions, each of which takes place at 7 p.m. on Zoom. All of these programs are free and open to the public. Each presentation includes an opportunity to ask questions of the host or hosts.
Registration information will be posted soon.
History of NCCC Campus Locations - February 11 and 18 at 7 p.m.
with college faculty member Tom McGrath
The college is comprised of three separate campuses – Malone, Saranac Lake and Ticonderoga -- each located on land that has unique and fascinating history. From battlefields, to hospitals, to engines of industry, this series will explore the history of the North Country campus locations before they became places of higher learning. These programs, set for Feb. 11 and Feb. 18 at 7 p.m., will also include "Then and Now" photographs, providing a haunting glimpse through the portal of time.
Registration coming soon.
Managing Recreation in the High Peaks - March 4 at 7 p.m.
Hosted by Jimmy Cunningham, Director, NCCC Wilderness Recreation Leadership program
A panel discussion on what steps are and can be taken to address overuse of the High Peaks.
Threats to Adirondack Water Quality - March 11 at 7 p.m.
Co-sponsored by the Adirondack Watershed Institute at Paul Smith's College
This program will focus on road salt contamination, aquatic invasive species, failing wastewater treatment systems and other pressures on Adirondack waterways.
Climate Change: What You Can Do About It - March 18 at 7 p.m.
We know that climate change is happening. What can you do about it? A group of youth climate leaders will share their ideas and perspectives.
Registration coming soon.
Backcountry Preparedness 101 - April 8 at 7 p.m.
Hosted by Jimmy Cunningham, Director, NCCC Wilderness Recreation Leadership program
Hikers and backpackers can sometimes wind up in bad situations because of a lack of knowledge or preparedness. This program will highlight how to plan and prepare for your next adventure.
Beginner Birding in the Adirondacks - April 15 at 7 p.m.
With spring in the air (hopefully), this program will focus on the basics of how to identify common birds both in your own backyard, and in the woods of the Adirondacks.
Gardening for Mother Earth - April 22 at 7 p.m.
To mark Earth Day, this program will focus on planning, planting and maintaining your garden, and the basics every beginning gardener needs to know.
Registration coming soon.
Hosted on Zoom by North Country Community College and its partners, North Country Live has provided more than 15 webinars, presentations and panel discussions since it was launched at the outset of the COVID-19 pandemic in the spring of 2020. Wellness, personal finance, telecommuting, black history in the Adirondacks, and the history and traditions of the Saint Regis Mohawk Tribe are just a few of the topics covered by the series so far. More than 600 people registered for North Country Live programs in the summer and fall of 2020.
You can view previous presentations by visiting the Video on Demand section of this page or visiting the college's YouTube channel.
North Country Live is sponsored by International Paper

---
If you have a question about North Country Live, contact
Selina LeMay-Klippel, the college's coordinator of career and technical education programs and curriculum development, or Chris Knight, the college's communications director.
---
Learn more about North Country Community College: