Residence Life & Campus Housing
NOW ACCEPTING HOUSING APPLICATIONS
FOR SPRING 2022 SEMESTER!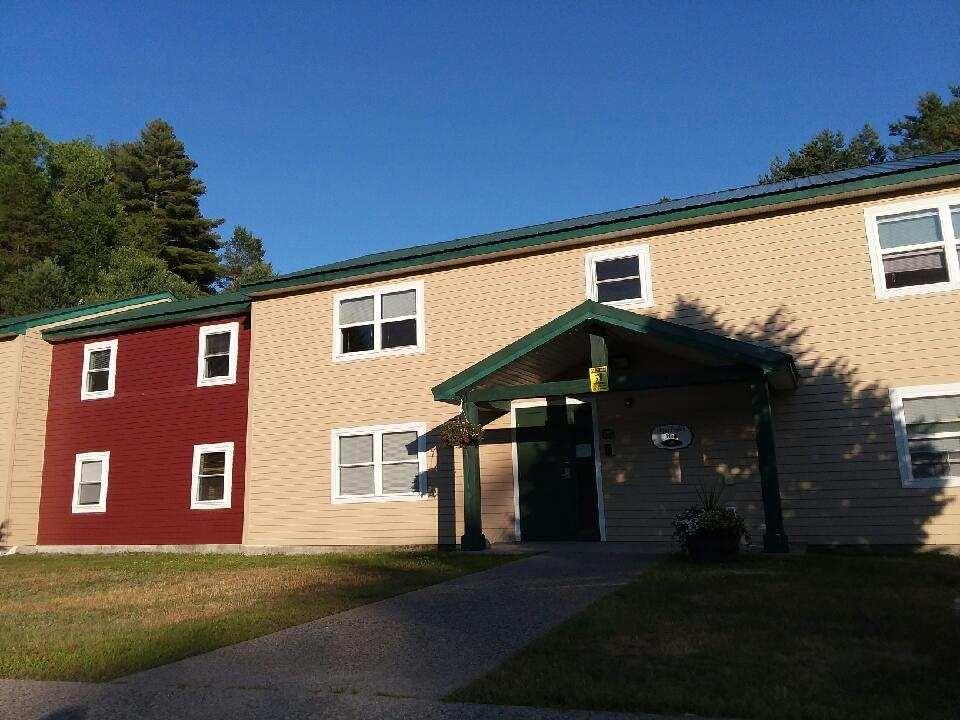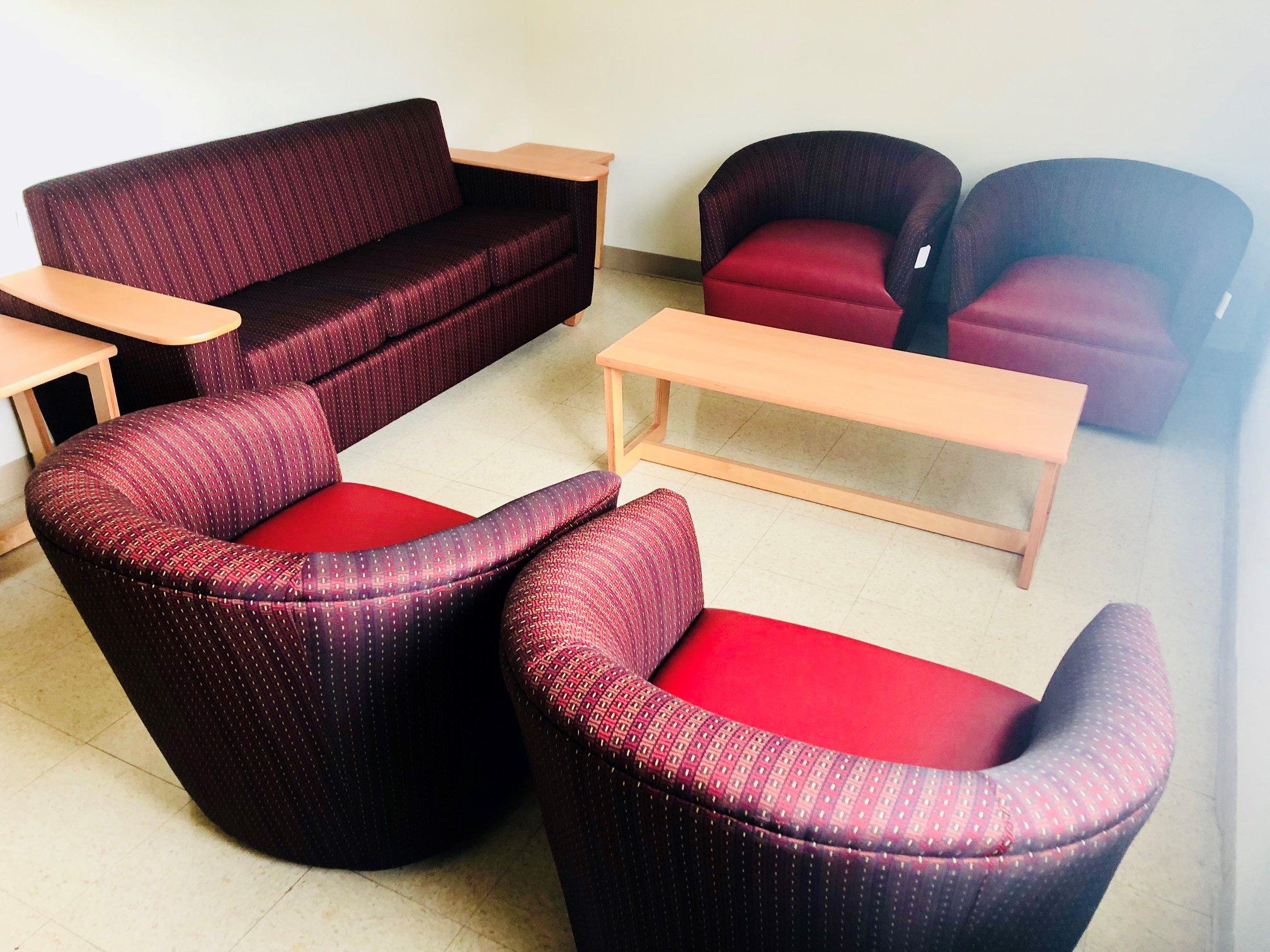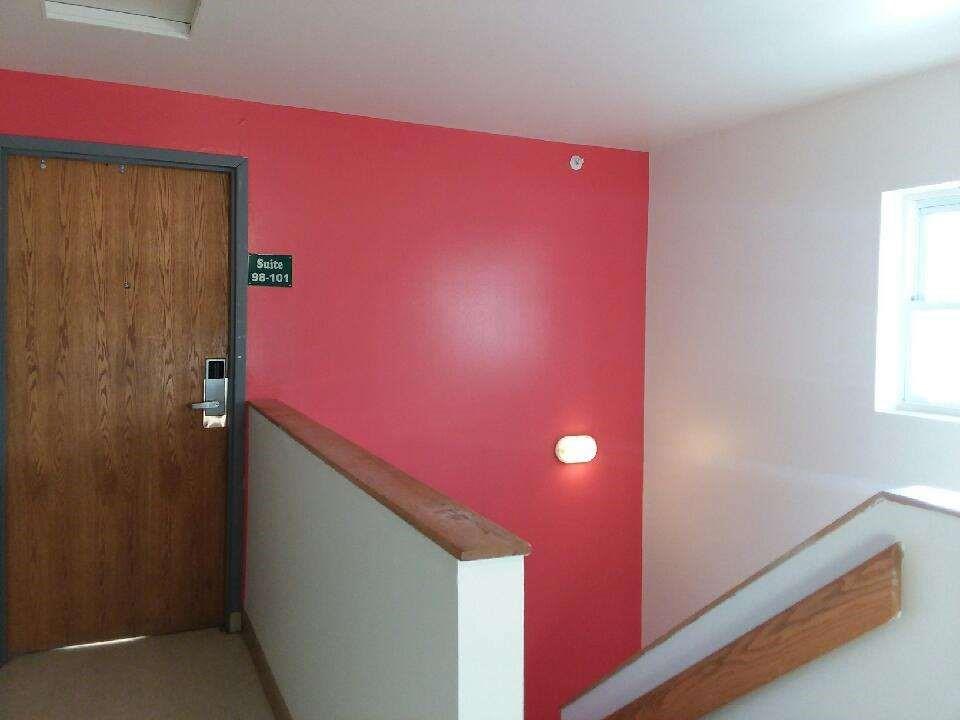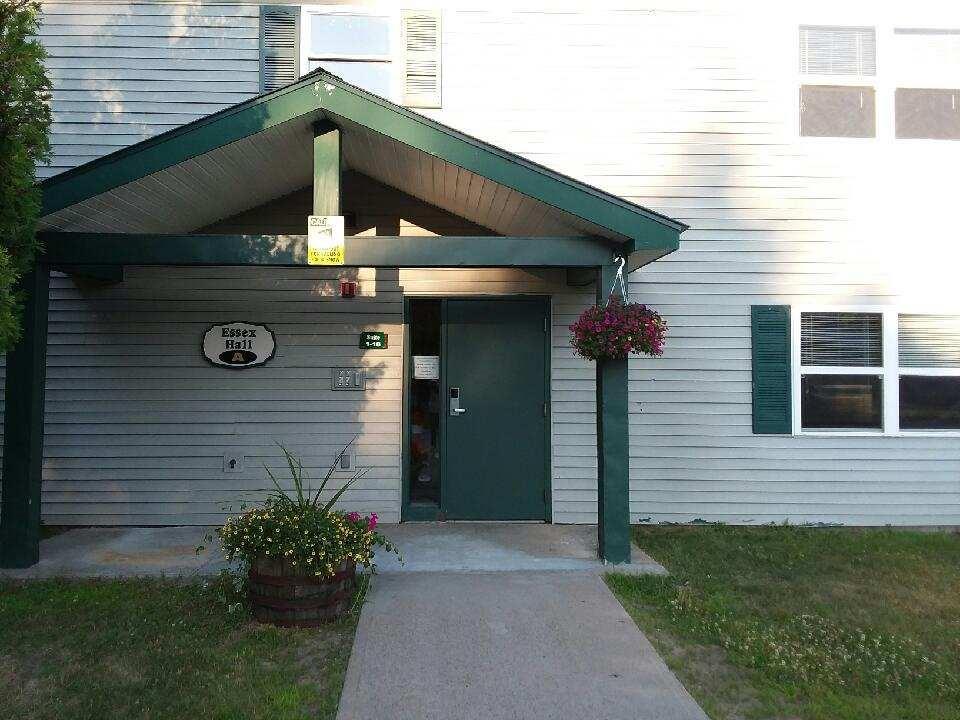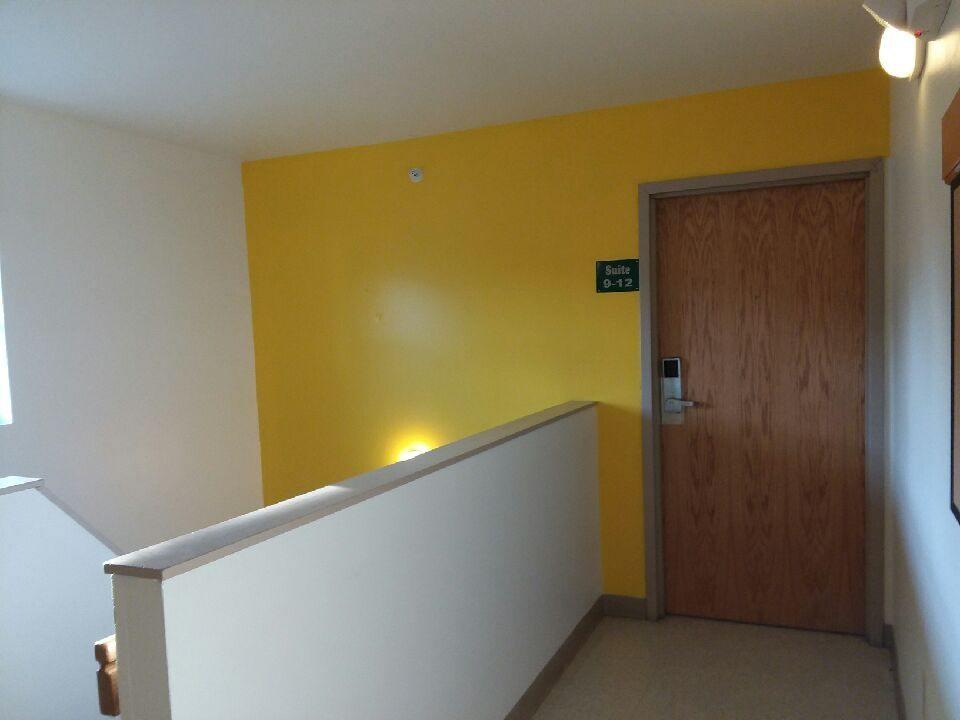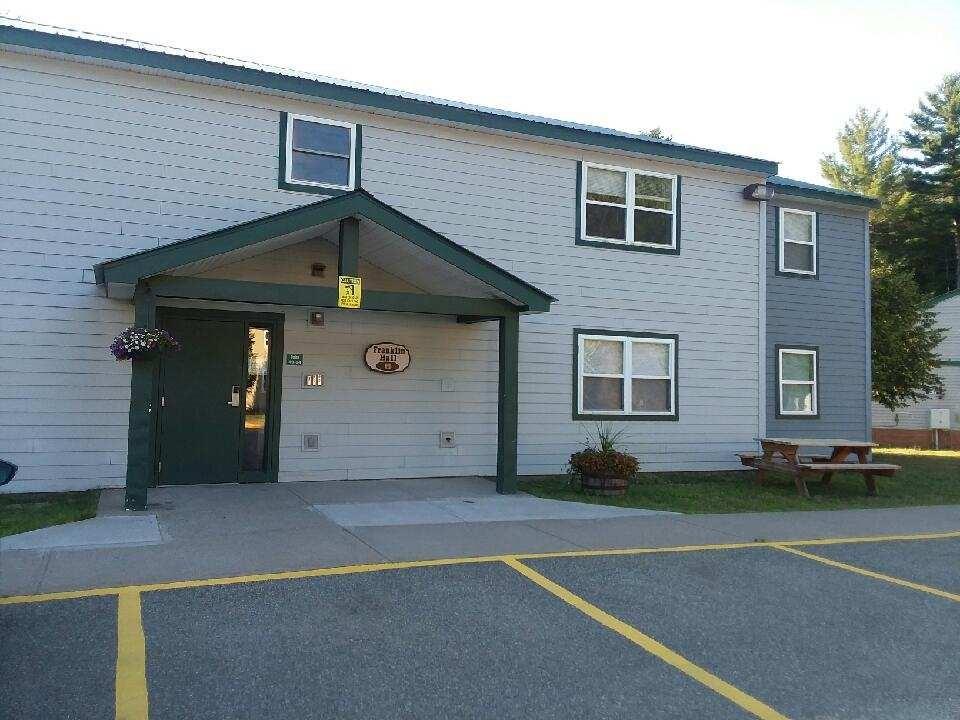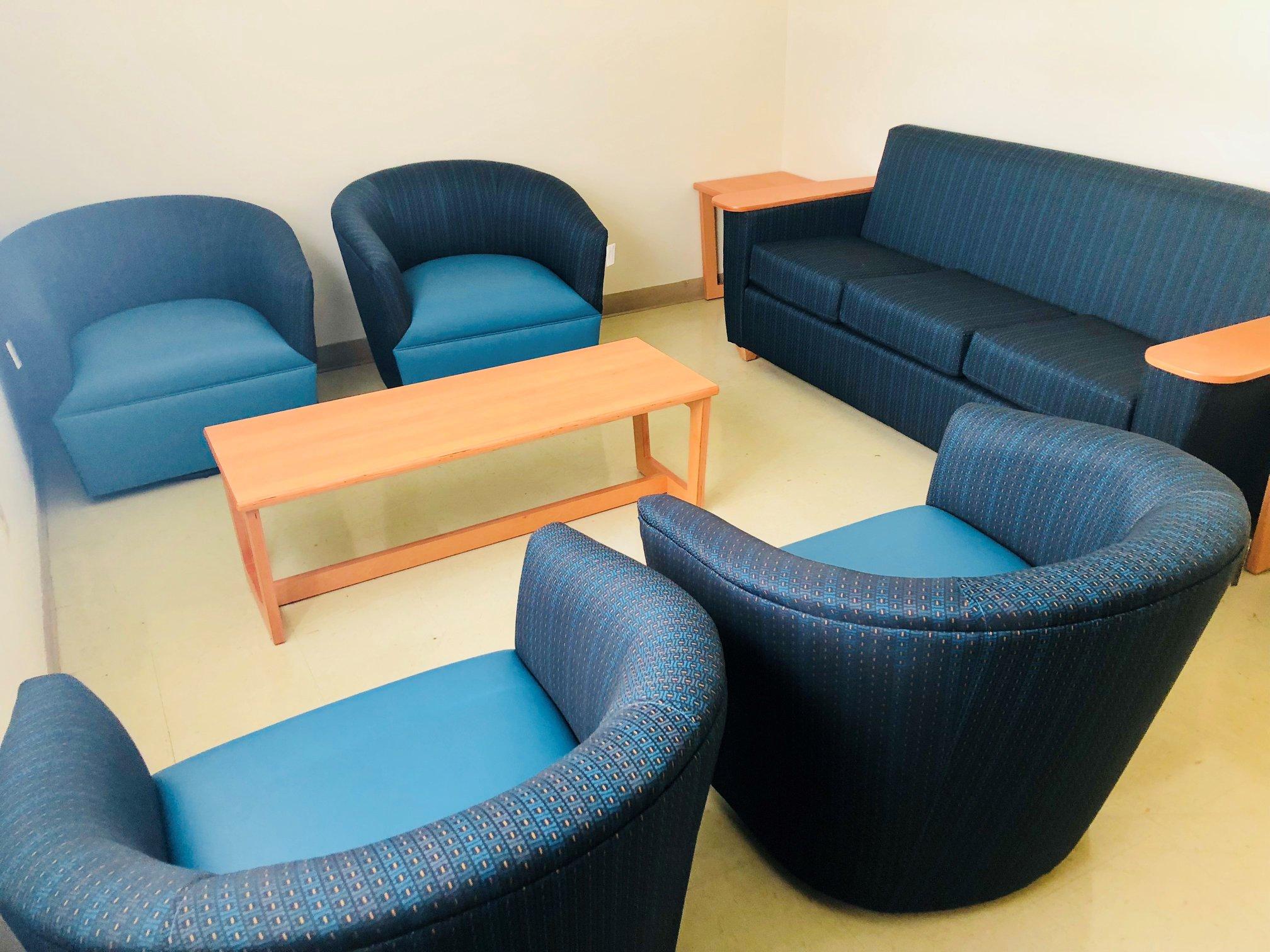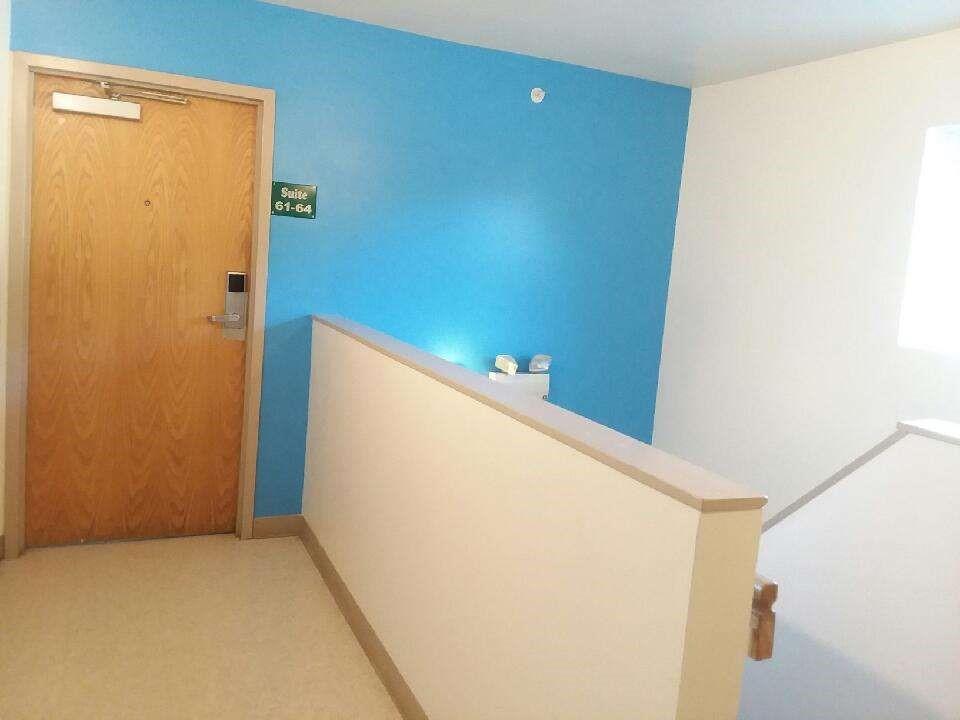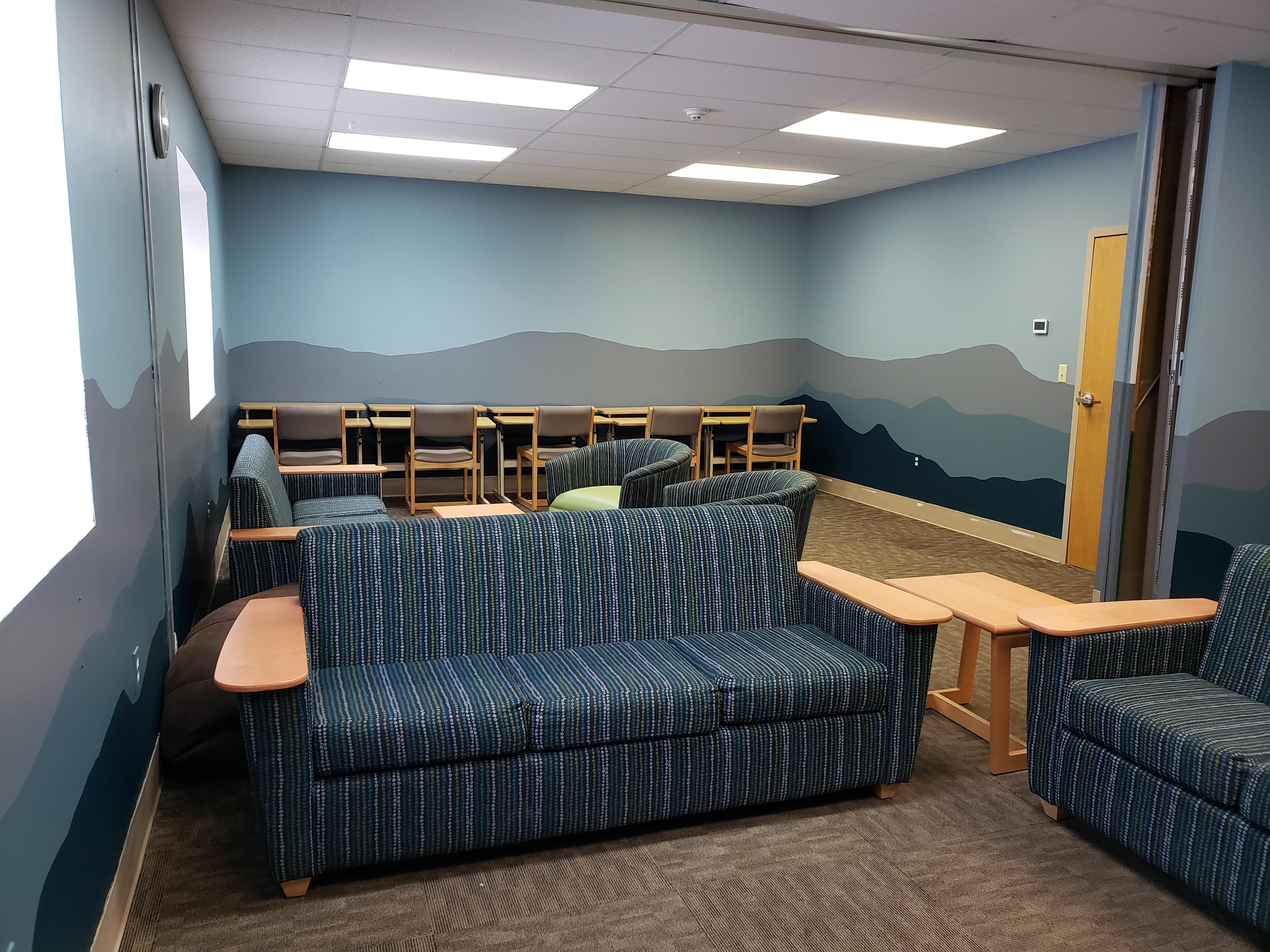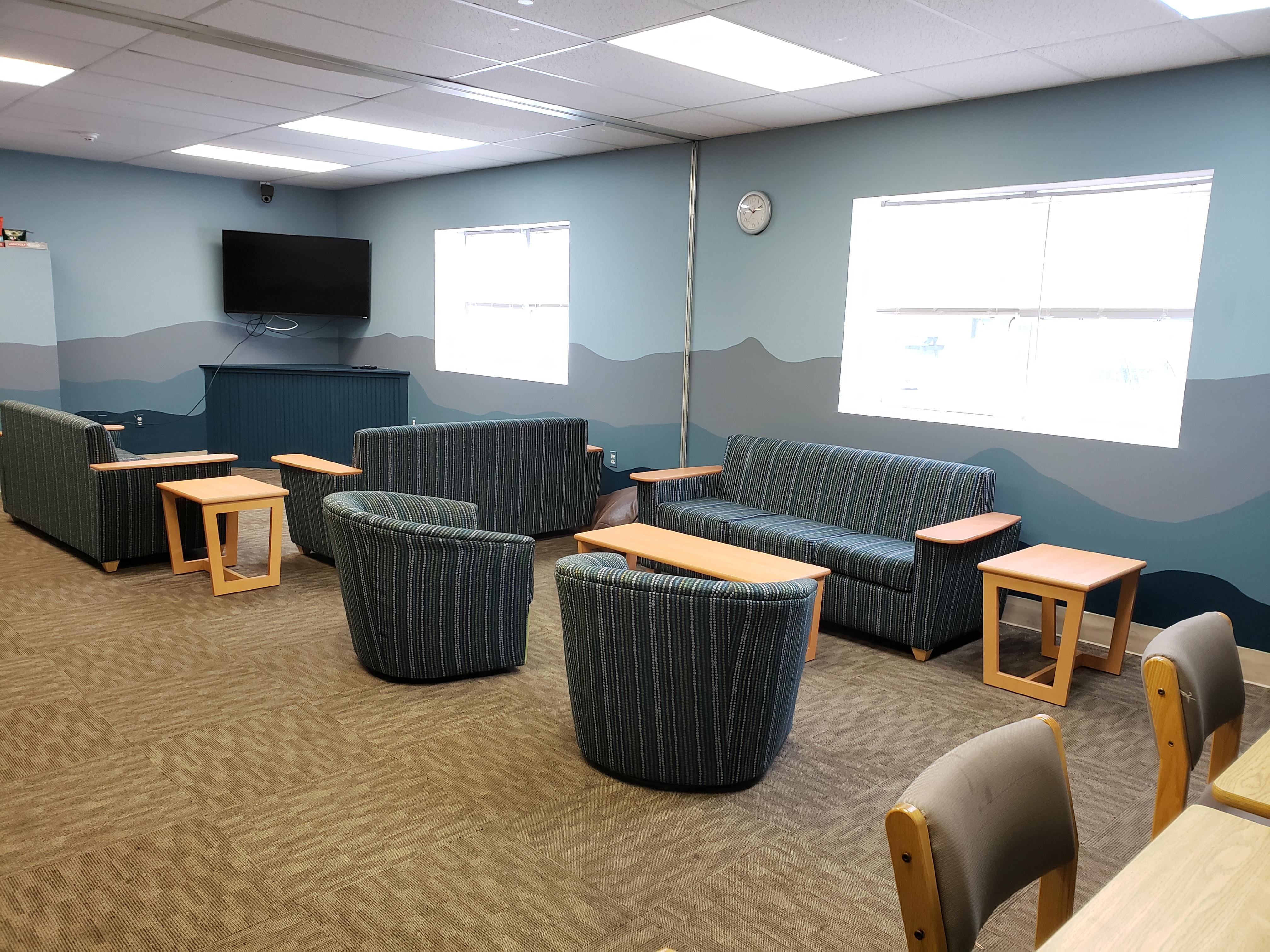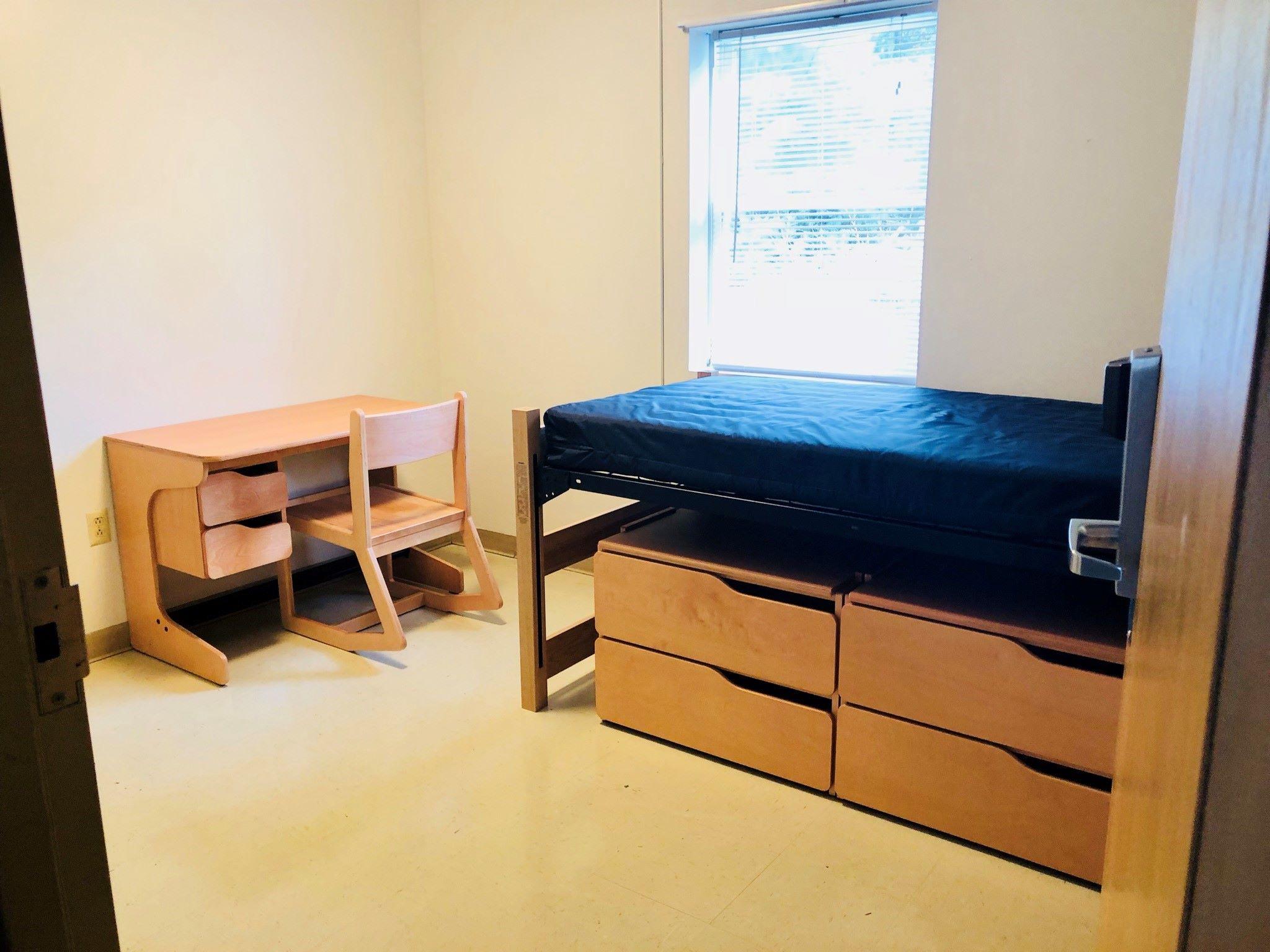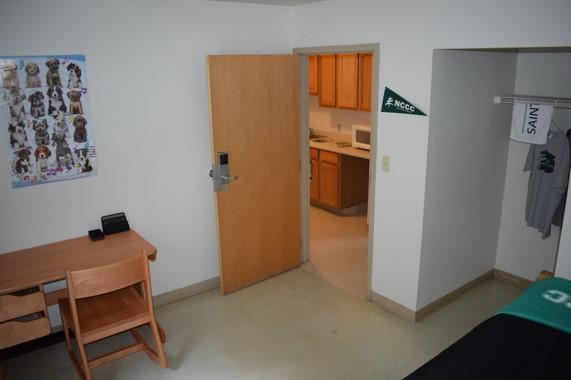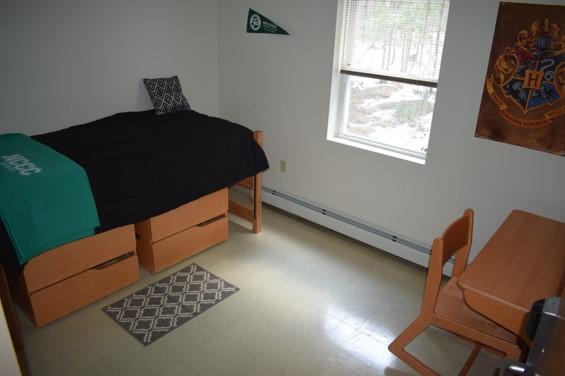 About Campus Housing:
Suite-style living with single and double bedrooms available. Every suite includes four bedrooms, a furnished common room, a bathroom, and a kitchenette with a microwave and mini-fridge.

Convenient access to Saints Community Center amenities including student lounge, full kitchen, laundry room, mailboxes & the Residence Life staff office.

Free WiFi access

100% smoke-free, vape-free, and tobacco-free policy applies to indoor and outdoor residential property.

Close proximity to the Saranac Lake Campus Sparks Athletics Complex, academic buildings, dining facility, college bookstore, and the library.

Access to a resident meal plan providing a minimum of 14 meals per week plus flex dollars.

Residence Life staff are available 24/7 to assist with student needs. Staff host programs/events throughout the academic year to support students socially and academically while fostering a community that feels welcoming and inclusive.
MEET THE STAFF:
NCCC Association, Inc. - General Inquiries, call 518-891-2915 or email reslife@nccc.edu
Robert Rathbun, Association Executive Director, ext. 1303

Maryssa Romeo - Associate Director of Residence Life & Housing, ext. 4400

Angela Brice - Faculty/Staff-in-Residence

Resident Assistants and Administrative RAs On-Duty 24/7, call

518-524-5190
FREQUENTLY ASKED QUESTIONS ABOUT CAMPUS HOUSING
If a student is eligible for financial aid, the NCCC Association is willing to defer payment until receipt of the financial aid. Students planning to use financial aid funds must sign an authorization form permitting the Association access to the aid and information. Each student must supply a Financial Aid Award letter that shows the final aid options exercised by the student. Work study funds are paid on a biweekly basis directly to the student and therefore can not be applied to the residence hall or meal plan payments. Students cannot use their financial aid to pay for the room reservation fee or the damage and key deposits.
Users of financial aid must be aware that the use of the room and participation in the meal plan are contingent upon receipt of adequate financial aid. The Financial Aid Award with the selected funds is the basis for the reservation. Changing a selection after the reservation is secured will affect the total aid awarded. The student and/or cosigner will be responsible to directly pay any unmet amount. Student course load, attendance, and conduct may affect the final awarded amount of financial aid.
Loans: Students and/or cosigner is responsible for completing in a timely fashion all loan information. During the semester the student must check with the NCCC Financial Aid office (518-891-2915 x 1687) and the NCCC Business Office (518-891-2915 x. 1688) to ensure that applications are complete and that the award is made.
Cosigning is required for students under 18 years of age on the housing and meal plan contracts. The Association is willing to defer its payment but must have a guarantee should there be any change in the student's financial aid status. Any amounts owed by a student must be paid by the 7th week of the semester.
The Housing Application provides a space for students to mutually request suitemates. Both students must request each other and such a request does not guarantee placement together.
All residence halls are locked 24 hours a day. Residents are issued a key at move-in that opens their building, suite and bedroom door. Visitors can only gain entry by entering with a current resident hall student.
Smoke detectors are in each room and the complex is monitored with a fire alarm system and security cameras.
Security cameras: Exterior security cameras are installed at the residence halls for the safety of all residents.
The Associate Director of Residence Life & Housing is a live-in professional staff member at the Residence Halls. Student staff members (Resident Assistants) are on duty from 8pm-Midnight every night, and are on-call 24 hours a day. Additional professional staff members, including the Faculty/Staff-in-Residence, serve in an Emergency Availability on-call rotation. Resident Assistants are expected to report anything unusual to the professional staff for a coordinated response.
Trained staff:
The Associate Director of Residence Life & Housing is a professional staff member who lives and works in the residence hall complex, supervising all Resident Assistants and acting on behalf of the North Country Community College Association and the College. The Associate Director is trained to handle many responsibilities including those related to safety, emergencies, and security.

In every residence hall, a Resident Assistant is assigned to enforce safety and security policies as well as keep an eye on the health and safety of the residents.
The College makes students aware of safety concerns and tips through hall meetings, accessibility of the staff, presentations, brochures and pamphlets. Any student with a particular question or concern should pay a visit to his or her Resident Assistant or the Associate Director of Residence Life & Housing.