Environmental Studies
The Adirondacks provide an ideal classroom to begin or continue your study of environmental issues. How can we protect our resources while maintaining a thriving economy? Where should we allow snowmobiles and other motorized vehicles within protected lands?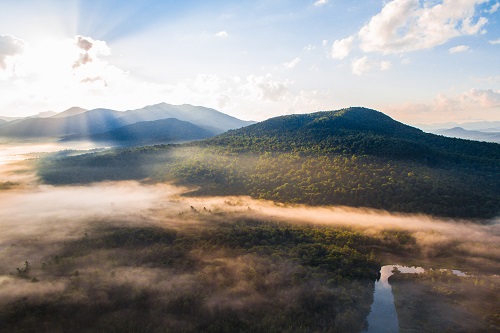 The Environmental Studies degree program is designed to engage students in these types of dialogues and the broader issues facing the United States and the world such as environmental policies, economic development, land management practices, and responses to climate change. As an Environmental Studies major, you will be able to study these topics within the Adirondacks where these issues affect residents on a daily basis.
With environmental agencies and groups such as the Adirondack Park Agency, Adirondack Council, Nature Conservancy, Department of Environmental Conservation and others close to campus, you will have access to internships and opportunities to work with leading organizations in the field of environmental policy and advocacy.
CAREER POSSIBILITIES: Environmental Lawyer, Educator, Environmental Planner, Environmental Policy Advocate, Environmental Consultant.
WHAT'S NEXT: Transfer for a bachelor's degree in environmental studies or related field.