Susan Hoffer painting featured at Albany Institute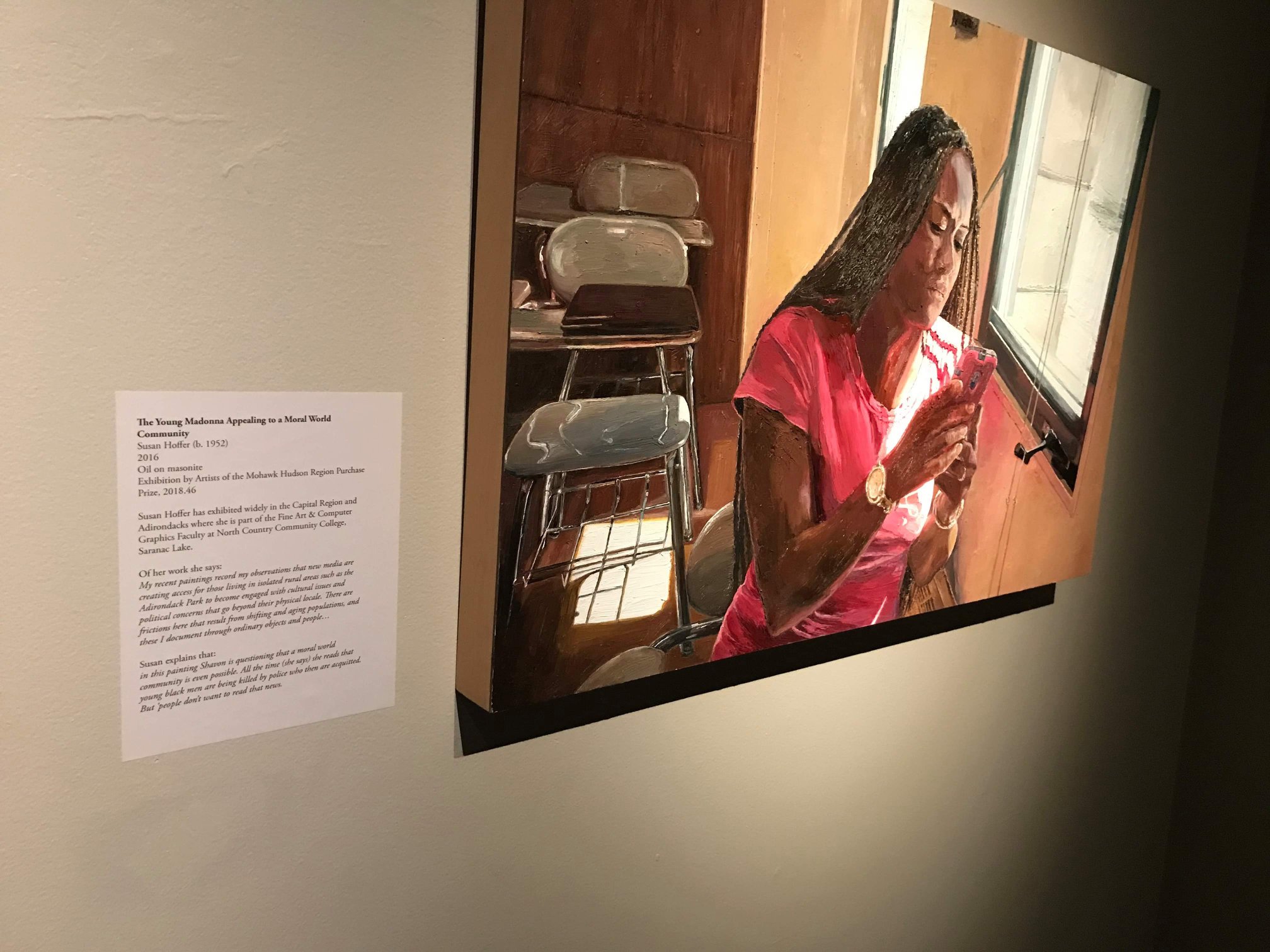 ALBANY -- Susan Hoffer, a member of the college's Fine Arts and Computer Graphics faculty, has a painting featured in "Telling Her Story," a special exhibition at the Albany Institute of History and Art.
The museum purchased Susan's painting "The Young Madonna Appealing to a Moral World Community" as the Purchase Prize at the Mohawk Hudson Regional art exhibition in 2018. The subject of the painting, Shavon, is a former North Country Community College student.
"In this painting, Shavon is questioning that a moral world community is even possible," Hoffer explains. "All the time (she says) she reads that young black men are being killed by police who then are acquitted. But people don't want to read that news."
Susan has exhibited widely in the Capital Region and the Adirondacks.
"My recent paintings record my observations that new media are creating access for those living in isolated rural areas such as the Adirondack Park to become engaged with cultural issues and political concerns that go beyond their physical locale," Susan says of her work. "There are frictions here that result from shifting and aging populations, and these I document through ordinary objects and people."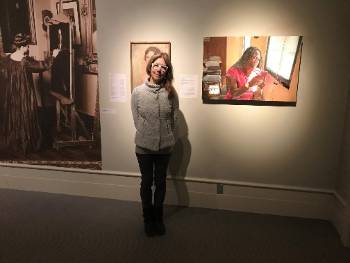 "Telling Her Story" is a collection of art work and objects acquired by the Institute over the last four years to commemorate the 100th anniversary of women's suffrage in the United States. They tell stories about a variety of women and their life experiences in the upper Hudson Valley and Capital Region over four centuries.