NCCC to host suicide prevention training
MALONE -- North Country Community College is inviting the public to its Tulloch campus in Malone to mark National Suicide Prevention Awareness Month with a free suicide prevention training session.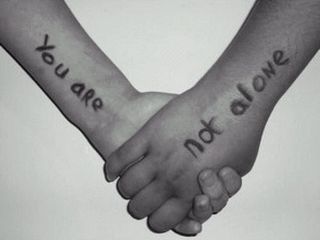 The college will provide QPR Training to the community at 6 p.m. on Wednesday, Sept. 25 in the Mills Mezzanine.
QPR stands for Question, Persuade and Refer – three simple steps anyone can learn to help save a life from suicide. Participants will be trained in how to recognize the warning signs of a suicide crisis and how to question, persuade, and refer someone to help.
The training will be an opportunity for NCCC students and community members to learn how to become gatekeepers, said Kathleen Dowd-Maloney, an assistant professor of Human Services and chair of the college's Human Services Department.
"A gatekeeper is someone in a position to recognize a crisis and the warning signs that someone may be contemplating suicide," she said. "Gatekeepers can be anyone, but may include parents, friends, neighbors, teachers, ministers, doctors, nurses, office supervisors, police officers, advisors, caseworkers, and many others who are positioned to recognize and refer someone at risk of suicide."
The QPR Training will last approximately 90 minutes and will be provided by Christine Venery, Mental Health Director for Saint Regis Mohawk Tribe Health Services. Each participant will be certified in QPR.
No pre-registration is required. Refreshments will be provided.
North Country Community College's Tulloch campus is located at 75 William St. Malone, NY 12953.
For more information, contact Kathleen Dowd-Maloney at kdowd@nccc.edu or 518-483-4550 ext. 3225.