North Country takes 5th place at Nationals
March 17, 2022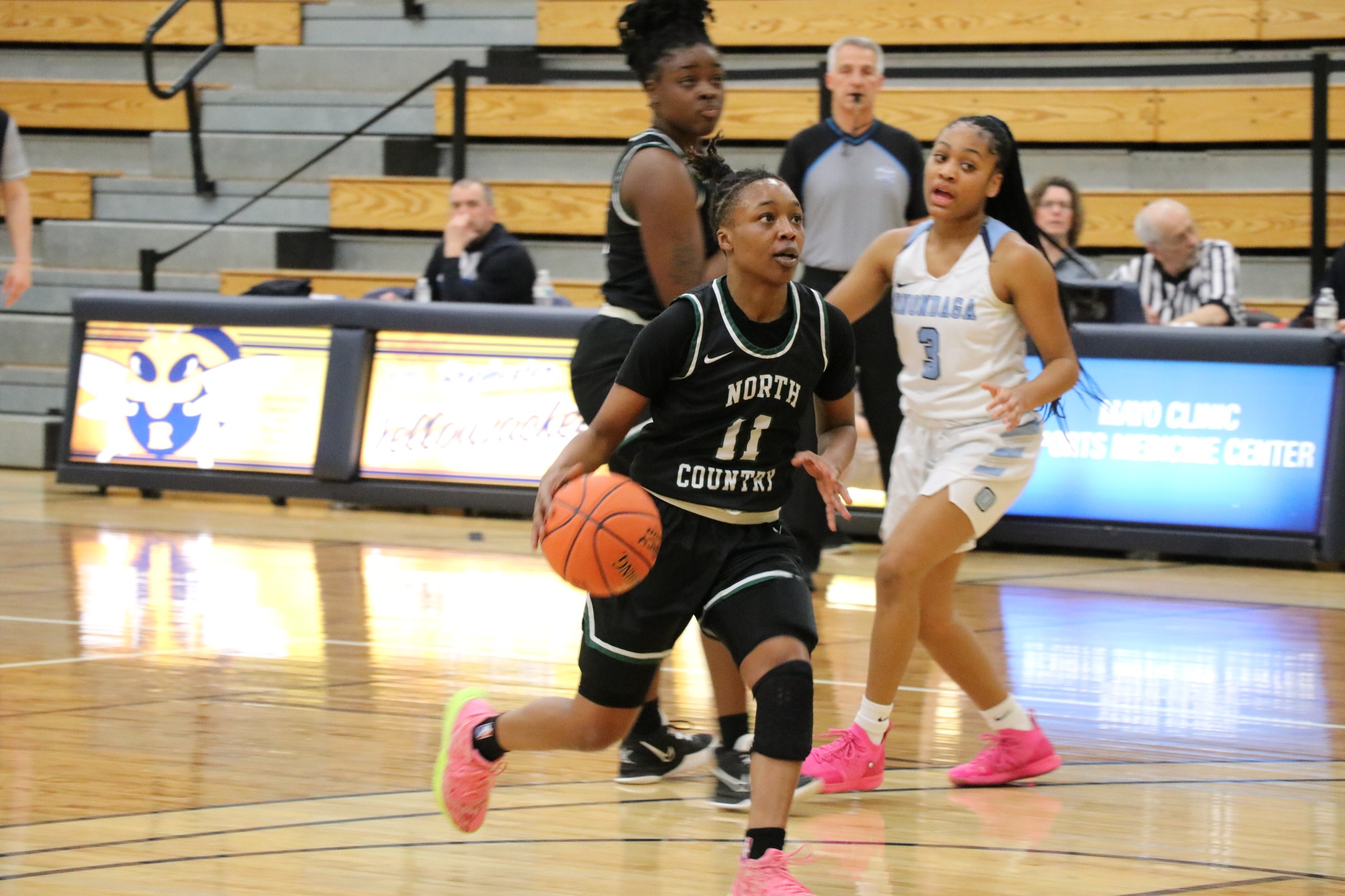 SARANAC LAKE – The North Country Community College women's basketball team defeated rival Onondaga Community College on Saturday to claim 5th place in the NJCAA D-III Women's Basketball Tournament in Rochester, Minnesota.
Playing their fourth game in four days, the #12-ranked Saints took down the #3 ranked Lazers by a score of 69-64. Lavender Ward poured in 24 points for North Country while Alaysia Bradford netted 19, including five three-pointers.
The Lazers had defeated the Saints in the Region 3 Championship Game on Feb. 27 to secure an automatic bid to the national tournament. The Saints received an at-large bid.
The Saints, who returned home safely on Sunday, finished the NJCAA tournament with three wins and one loss.
"I was very proud of our team and what we accomplished this season," said Head Coach Jerrad Dumont. "Losing in the Regional Championship game to OCC was tough but getting the at-large bid to nationals really gave us new life. We went in thinking we could beat anyone and coming out with a 5th place finish was great."
Dumont said the win against Onondaga in the national tournament was big victory for the team after losing to them twice during the regular season.
In addition to taking 5th place, Lavender Ward and Jateria Jackson were selected to the All-Tournament Team and the Saints received the Rosemarie Battaglia Sportsmanship Award for NJCAA Division III Women's Basketball.
Asked what he'll remember about this team, Dumont cited the effort his players put forward on defense in every game, from start to finish.
"Their passion on the defensive end was very impressive all year," he said.
The Saints finished the season with a record of 22-5.