O'Connor Honored with Excellence in Service Award
TICONDEROGA — The Northern New York Library Network has selected Brian O'Connor as the recipient of the Network's Excellence in Library Service award for 2021.
O'Connor sits on the Board of Trustees for the Ticonderoga Historical Society, and was nominated for the award by THS President William Dolback.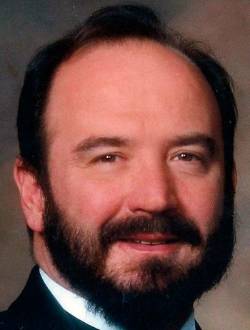 In addition, O'Connor is the director of library services for North Country Community College, managing three campus locations in Saranac Lake, Malone and Ticonderoga. He also has past board experience as a trustee for the Saranac Lake Free Library as well as NNYLN.
In announcing the award, NNYLN noted, "Brian has gone above and beyond to serve the community of students, faculty, and independent researchers in the North Country, sometimes even lending books from his own private collection to fulfill a patron need. Brian has adapted services and collaborated with colleagues across library types to maximize access the libraries' resources.
"Brian has a deep knowledge of local history, which has served him well in his library duties," Dolback said in a press release. "He is generous in giving his time and talent to further an understanding of the rich history of the region."