Dr. Paul Miller to speak at 51st Commencement
Saranac Lake -- North Country Community College will recognize the accomplishments of graduates for the 2018-19 academic year at its 51st annual commencement ceremony on Saturday, May 11 at the Sparks Athletic Complex on the Saranac Lake campus. The processional begins at 10:45 a.m., and the program will begin promptly at 11:00 a.m. The general public is invited to attend.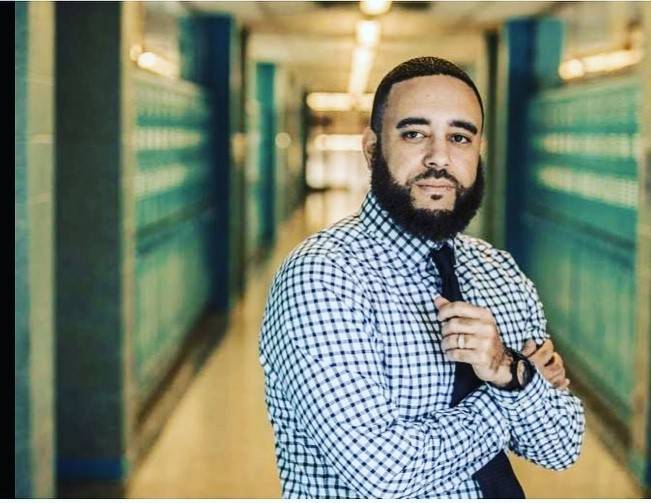 "We are pleased to announce that the College's commencement speaker this year is Dr. Paul Miller," states Dr. Steve Tyrell, College President. "Dr. Miller is a powerful example of innovative leadership that has led to incredible results for his students. His work at Green Tech epitomizes NCCC's mission, vision and values – in particular, ensuring access to education is framed around strong educational values and support systems."
Since 2012, Dr. Miller has served as CEO and Principal for Green Tech High Charter School in Albany, NY. Green Tech High is an all-male school with 97 percent black males and 87 percent of the population meeting the low income/reduced lunch status. While the New York state graduation rate for black males is 37 percent, Green Tech High has a 95 percent graduation rate and a 100 percent college acceptance rate. Scholarships awarded to graduates grew from $20,000 in 2012 to $14.5 million in 2016. Green Tech High students have also greatly outperformed other Albany area high school students with more than a 25 percent higher pass rate on New York State Regents Exams. Dr. Miller's success at Green Tech is based upon his efforts to create positive behavior intervention strategies and results based practices for promoting student academic and personal success.
Dr. Miller has doctoral and master's degrees from St. John Fisher College and baccalaureate degree from SUNY Brockport. He has authored two publications, "We Need to Do Better: Changing the Mindset of Children Through Community, Family, and Education," and "Cyberbullying: Breaking the Cycle of Conflict," and he has an extensive portfolio of speaking engagements and appearances.
Additional information about NCCC's graduation ceremony is available on the North Country Community College website at http://www.nccc.edu/commencement-2019/. It includes information related to location, parking and regalia.